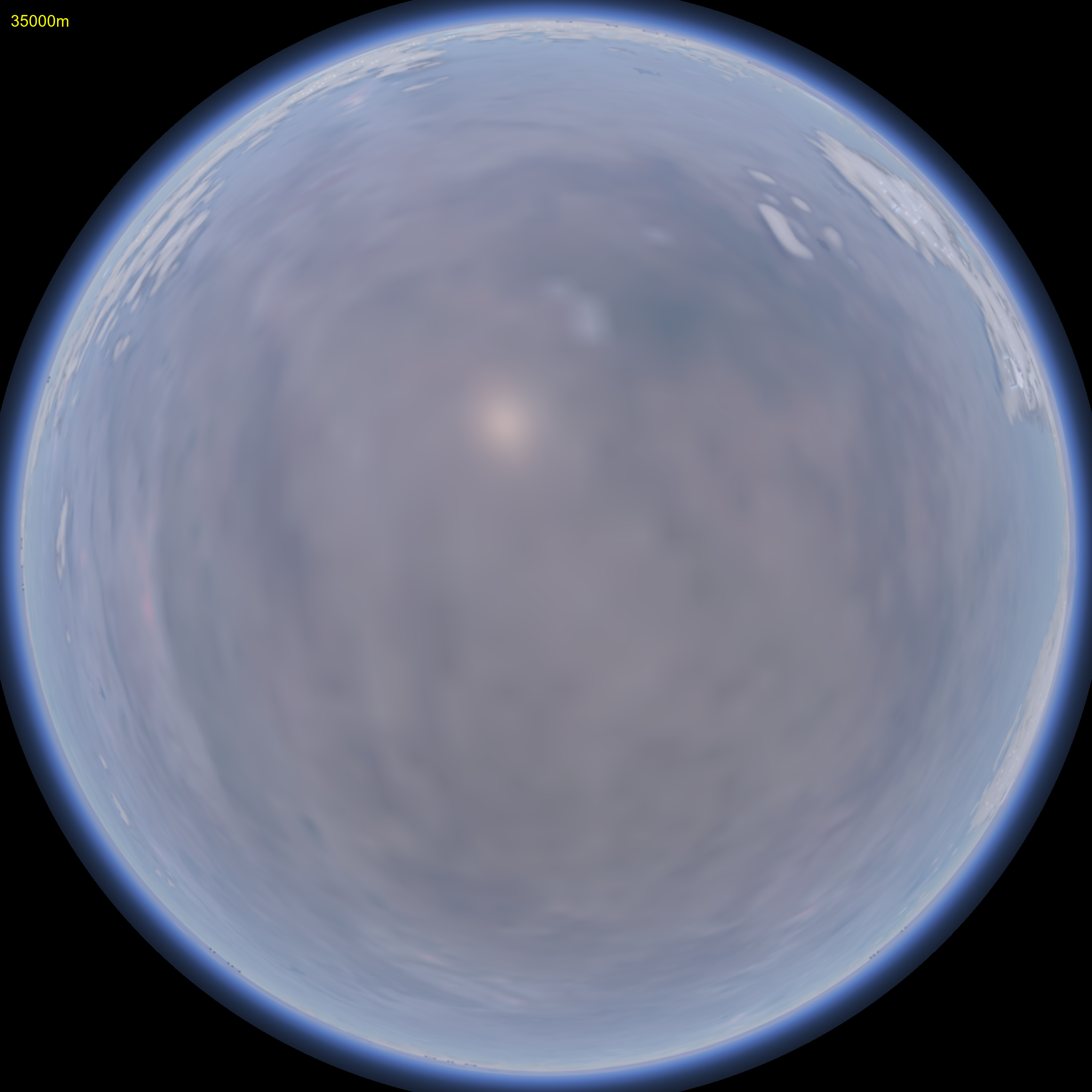 Simulated view of launching from Earth with a high sun angle. Altitude in meters is shown in the upper left corner. Here is an animation as a polar view animated GIF and a cylindrical view animated GIF. The polar version looks up for the first 15km, then looks down. Some of the rainbows could be real from the launch perspectives though are probably overdone a bit.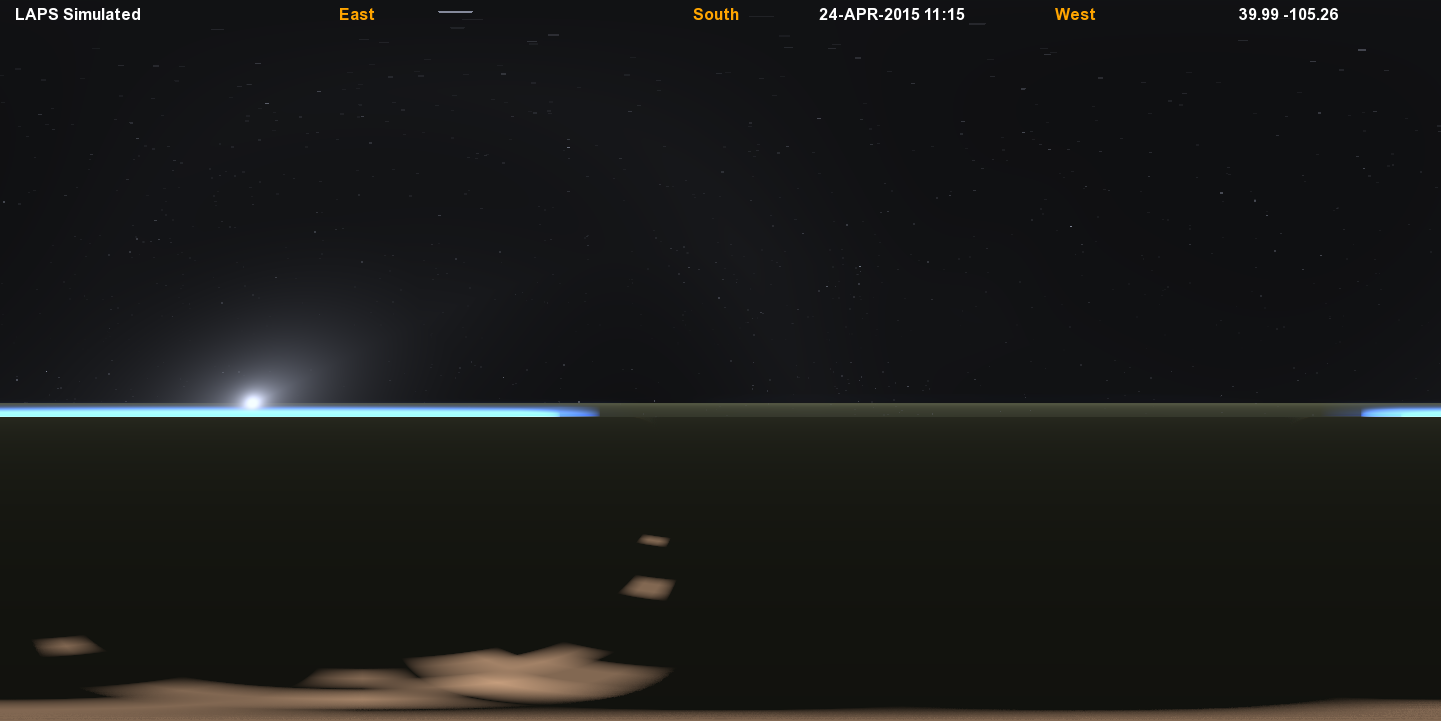 Here are some additional views from low Earth orbit (LEO) altitudes. An example shown above is just after sunrise from 200km altitude. This considers lighting components such as atmospheric sunlight scattering, zodiacal light and solar corona, airglow, stars, city lights, and the Milky Way. An empirical model was constructed that links together the brightness from the zodiacal light blending smoothly into the solar (F) corona. It may help to turn up your screen brightness to see the outer zodiacal light and Milky Way better. Clouds were omitted from these renderings.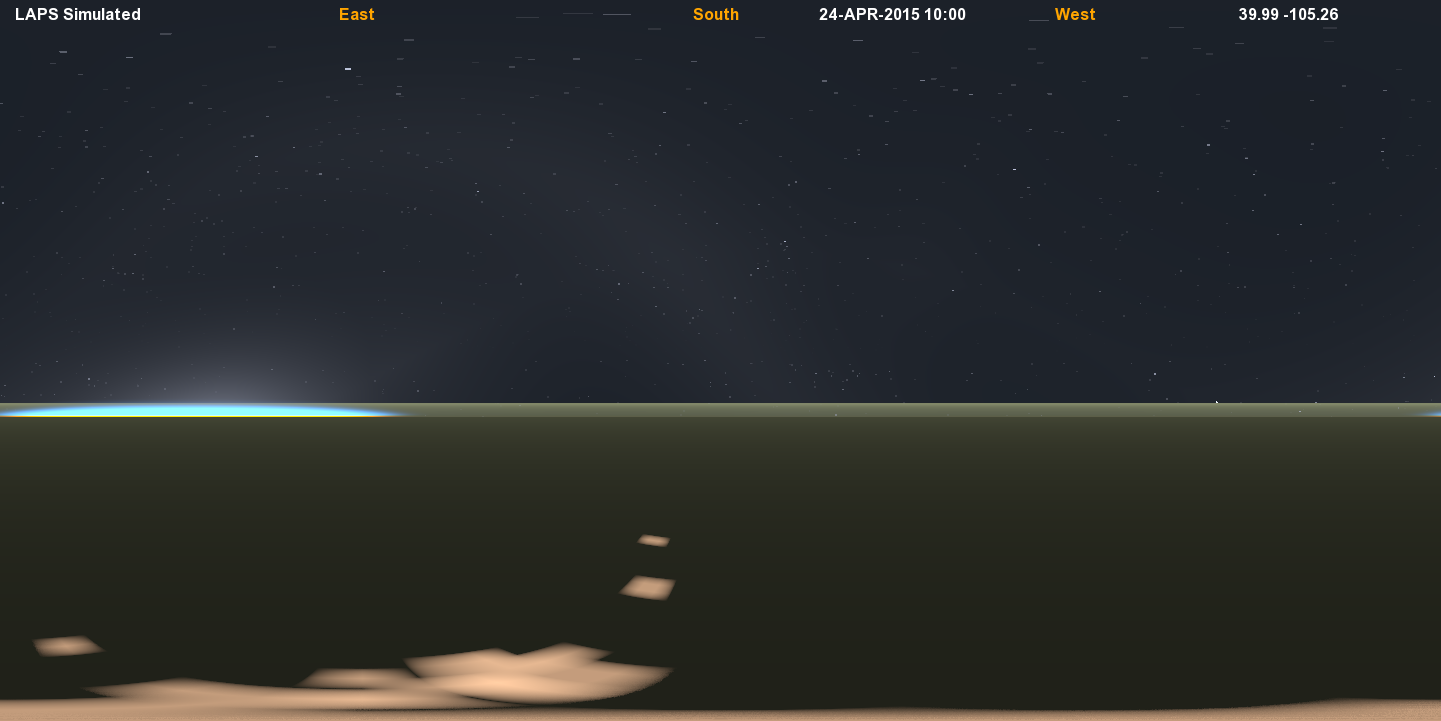 This view from 200km altitude better shows the airglow, assuming it is a horizontally uniform shell. Twilight is underway with the sun located 8 degrees below the limb. City lights are shown in some areas. The zodiacal light is poking above the horizon. Compare with this similar image from the International Space Station.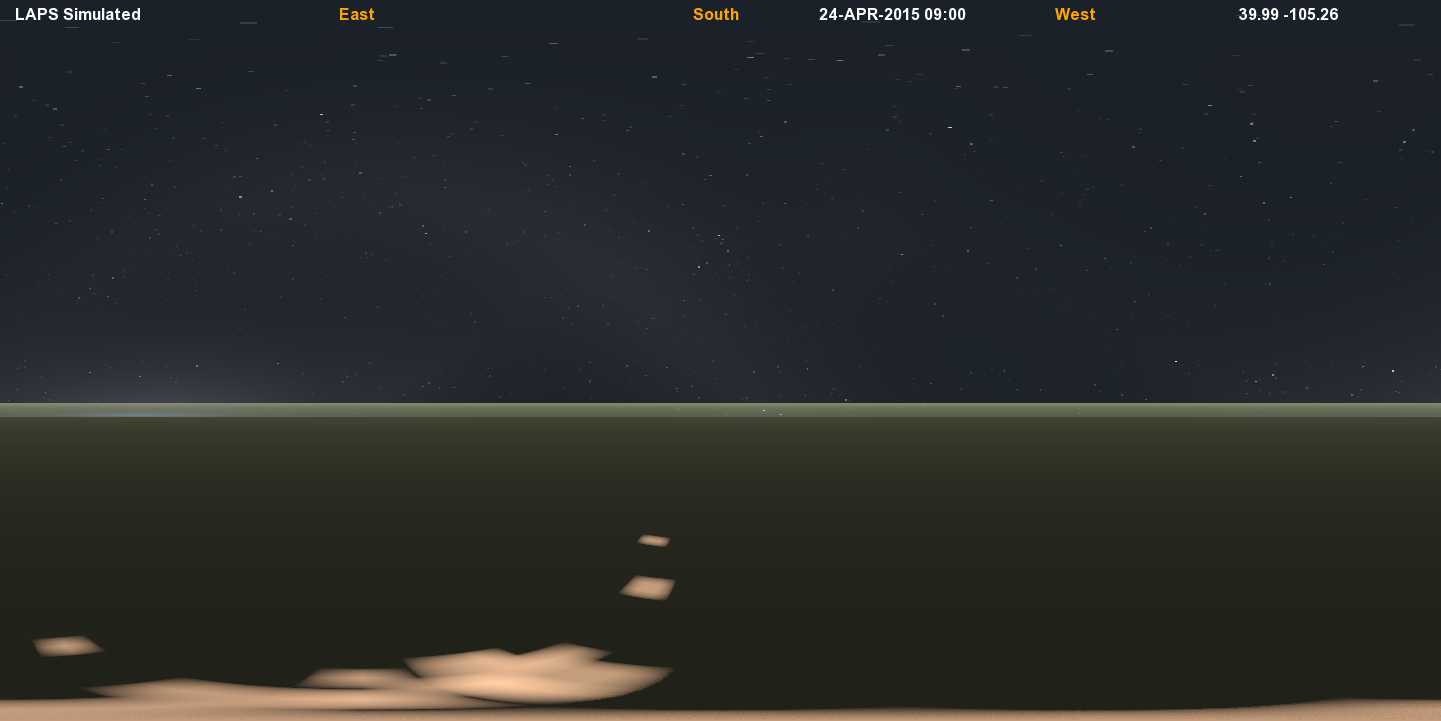 This view has twilight just beginning with the sun located 15.95 degrees below the limb. The limb itself is pushed down quite a bit below the horizontal due to the 200km altitude point of view. The zodiacal light is poking above the limb. Compare with this similar image from the International Space Station. Little or no moonlight is present so we see the clouds illuminated primarily by the airglow.


Going further out in the solar system, here is a rendering of the sky and asscending sun as seen from the surface of Mars (click image for larger view and here for an index of frames (both 8-bit and 16-bit) and here for an MP4 animation) . Mars has more dust and less gas compared with Earths' atmosphere, making for an interesting comparison. Near the sun, the size of the dust particles produces a bluish tint due to the Mie scattering. Farther from the sun, the iron oxide composition switches the hue to slightly reddish.